Proxcys Process columns are stainless steel (1.4404 or higher) columns with stainless steel filters complete with certification. Materials of manufacturing and finish comply to the latest cGMP guidelines.
Proxcys Radial Flow Chromatography columns are characterized by their compact design, light weight, mobile frame and ease of handling with reproducible packing. High Performance Radial Flow Columns (HP-RFC) excel in throughput and performance at short bed-height, adsorptive separations. Mostly, but not exclusively, used in capture-elute applications.
All HP-RFC columns can be operated in a relatively small cleanroom, hence HP-RFC provides a very cost effective and environmentally friendly solution. HP-RFC columns can be manually pump packed, however for improved column performance, Proxcys Packing systems are recommended. The packing process can be (partially) automated, ensuring reproducibility, saving operation time, effort and gel.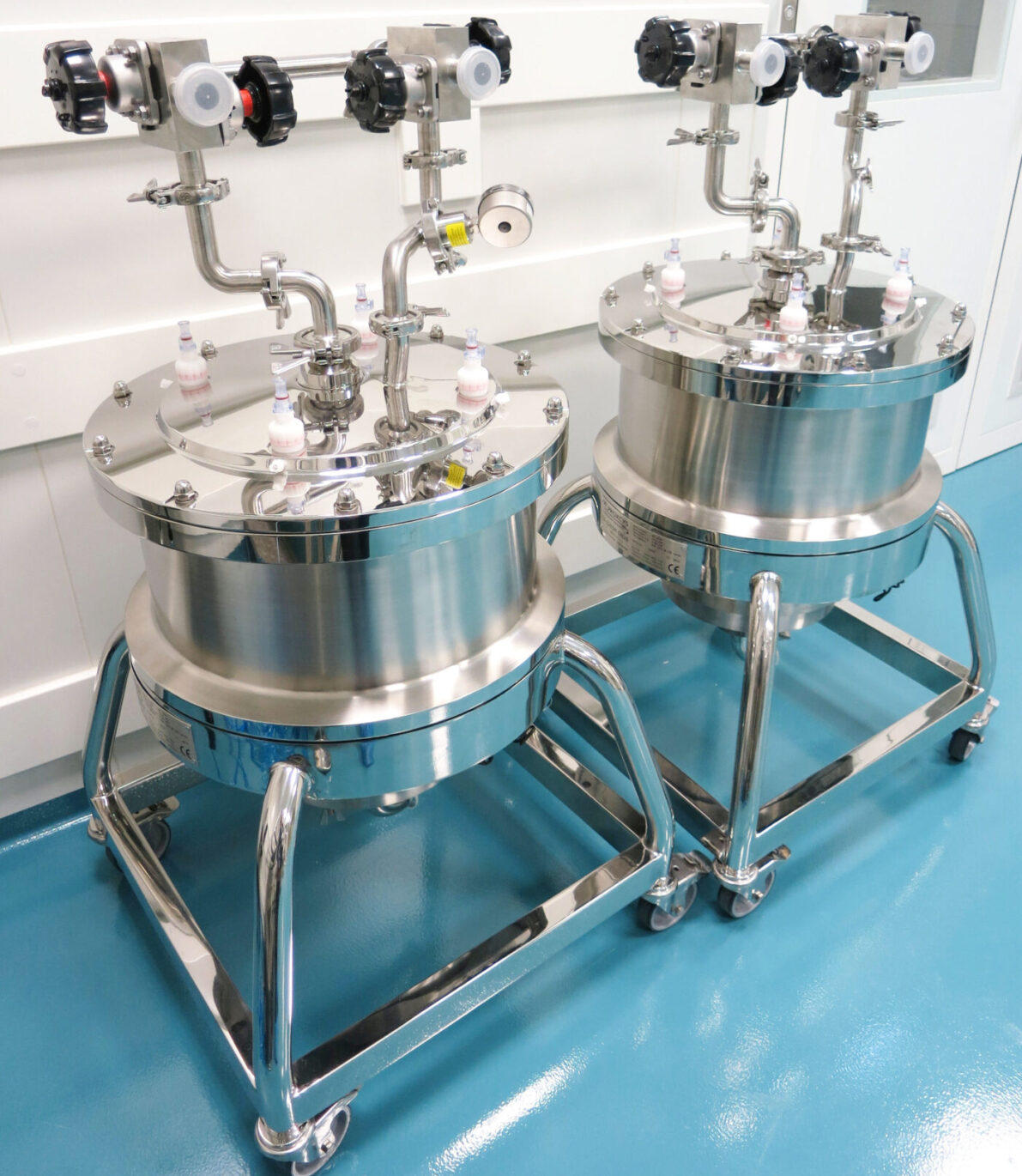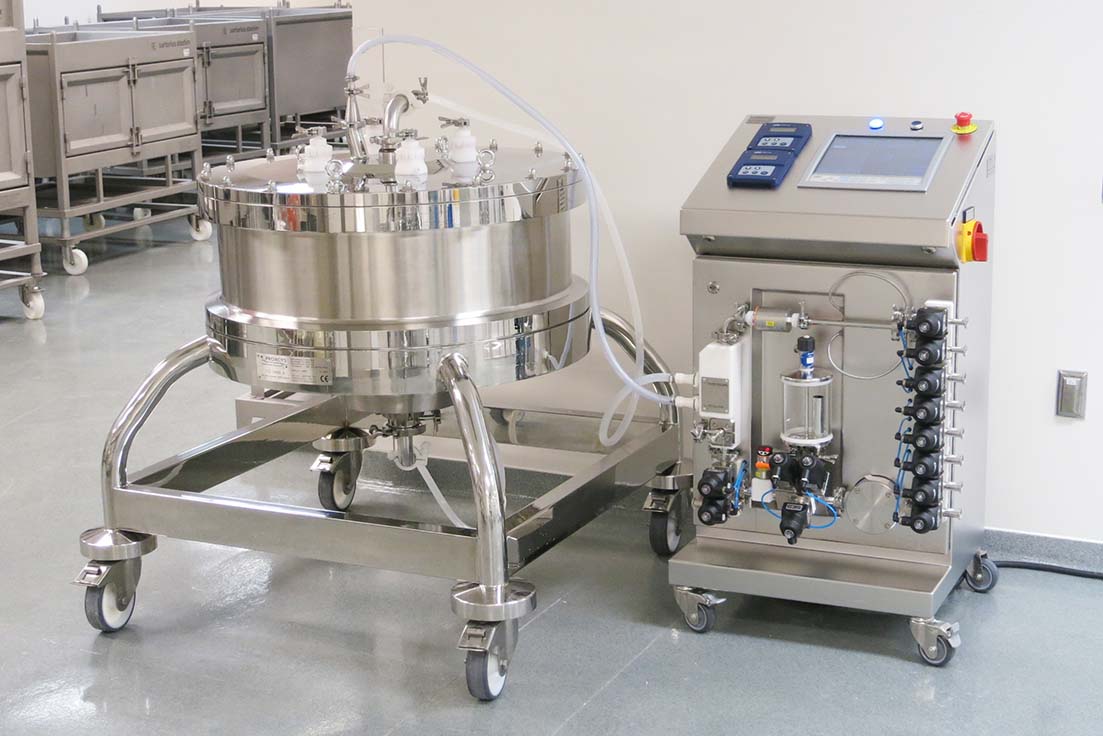 CS3006S, 150L
Radial Flow Chromatography column with Packing station for automated Packing and Running. This full radial column with a bed height of 30cm features an integrated sprinkler system and high definition durable stainless steel filters provided with certification.
150L and 30cm
Scalable to 600L on the same frame/footprint
316L stainless steel
Mobile frame for flexible clean room planning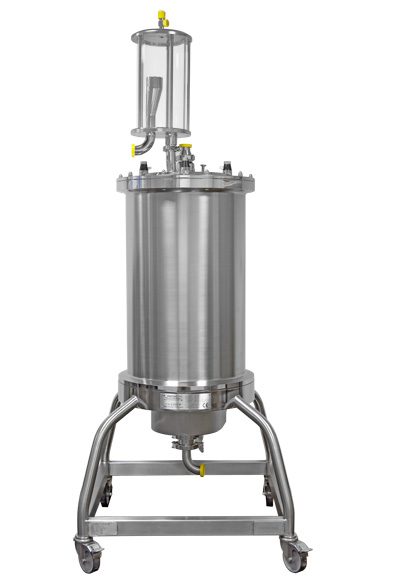 CS1209M, 100L
RFC column with automated Packing port and optional Bubble trap mounted on top.
100L and 12cm
0,6m² footprint
316L stainless steel
Automated operation via HDU and HCU
Sprinklers for swift unpacking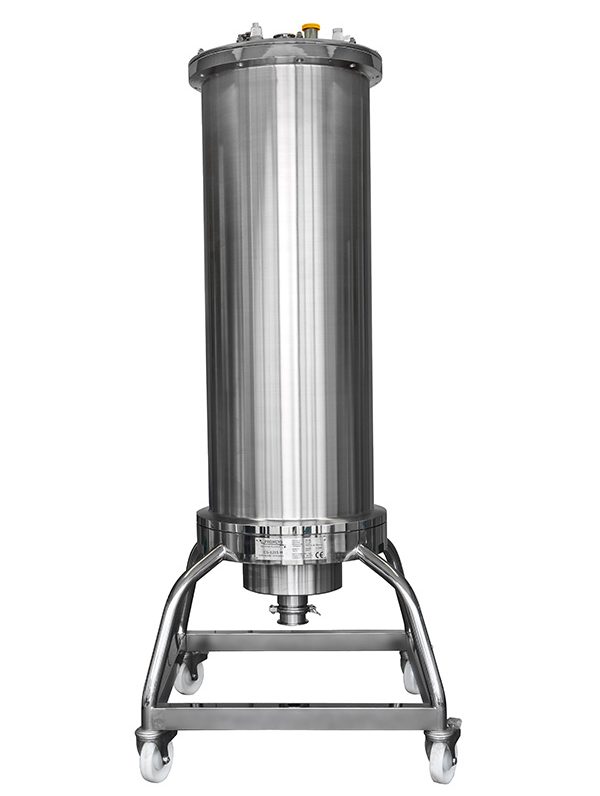 CS1215M, 165L
Compact, stainless steel RFC column on a mobile box-frame with a very small footprint.
165L and 12cm
0,6m² footprint
316L stainless steel
Automated operation via HDU and HCU
Sprinklers for swift unpacking
Proxcys sprinkler design
All columns can be equipped with the Proxcys sanitary sprinkler, specially developed for cGMP environments. Ideal for column venting, unpacking and cleaning.
HDU
Hydraulic Drive Unit for automated and controlled operation of the Packing port. Positions: opening (down), closing (up) and service position (manual).
Top positioned running ports
The inlet and the outlet are conveniently located at the top of the column for operator convenience and safeguarding against accidental draining.