Proxcys B.V. is an independent enterprise based in the Netherlands. Founded in 2003, Proxcys develops and produces tailor made state of the art Downstream Processing (DSP) equipment used by major international biopharmaceutical companies to produce therapeutic proteins. Proxcys is the world's primary producer of High Performance low pressure cGMP compliant Radial Flow Chromatography equipment and is characterized by high quality standards and innovative, custom solutions.
Fibrinogen, Plasminogen, C1-esterase inhibitor, Albumin, removal of Isoagglutinin, virus and many more. Our main product line, the High Performance Radial Flow Chromatography (HP-RFC) is the compact and mobile chromatography "workhorse", applied for the gentle yet rapid and efficient purification of the sensitive plasma products.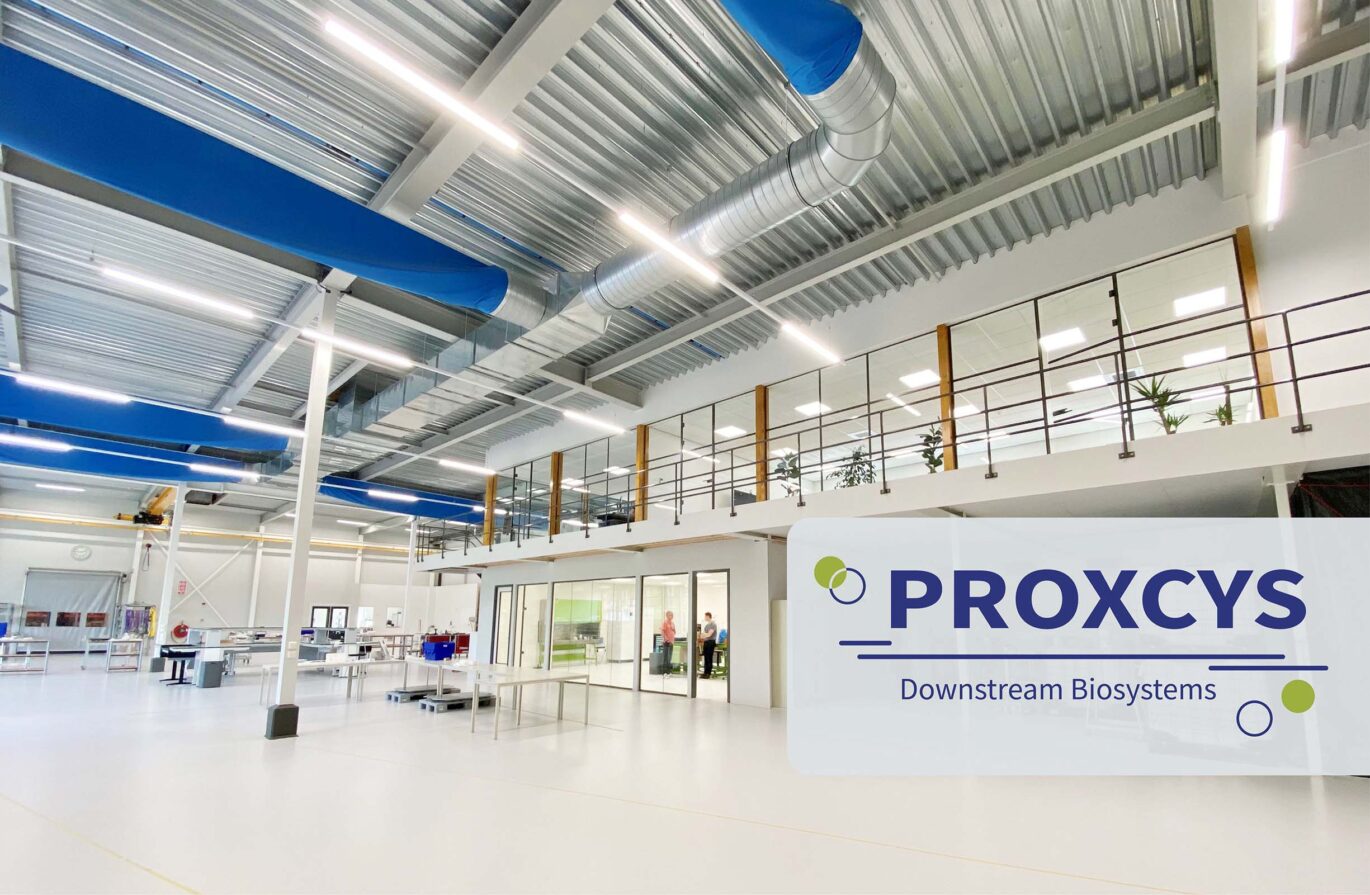 In a larger context, Proxcys supplies a range of innovative solutions for the pharmaceutical industry: HP-RFC, automated Packing stations, stirred Batch chromatography (BCC) vessels, Gel activation and Slurry vessels (RCV) and Chromatography workstations (PAT), often part of a modernization process where existing outdated registered processes require automation, highly respecting and supporting the confines of the registered process.
Proxcys understands the challenges of the pharmaceutical industry and is preferred supplier for the world's largest fractionators (Biotest, CSL, Kedrion, Liminal –Prometic-, Octapharma and Takeda). Over the years Proxcys has proven to be a reliable partner, perfectly matching the equipment and associated premium level of documentation to the process requirements.
---
Proxcys was founded in 2003 and has been growing ever since. Click here to explore our history. At present, Proxcys has more than 30 employees, who take care of our existing customer base all over the world. With a dedicated team of specialists, Proxcys has continued its strong growth through successful projects and custom solutions. Our mission is to anchor HP-RFC as valued process and industrial scale purification technology by Innovation, (custom) development and Support.
Proxcys designs and develops products for the biopharmaceutical industry under an ISO 9001 quality management system. High quality, consistent and robust products and ensuring business continuity for our customers are essential core values. In addition, Proxcys is a flexible and dynamic organization which results in quick handling and action. If on-site assistance is required, Proxcys specialists can often be on the doorstep within a week.
---
Global distribution and support
Proxcys' products are produced in Emmen and delivered and put into use worldwide. Proxcys is proud to have built a large international customer base. Please see our global distribution and support underneath. Radial Flow Chromatography is an established technology, the first Proxcys process column was put into use in 2003. Since then many new products have been added and we have expanded our column range to include pre-packed and pre-validated columns. The companies below are already using Proxcys Radial Flow Chromatography columns and peripheral equipment.