A true linear scale-up from Micro RFC Column volumes (>3ml) to Process– and Industrial Columns (>600L) is achieved by maintaining identical critical physical parameters all along the way. Critical parameters as determined in the small-scale studies, such as e.g. bed-height, frit architecture and flow distribution, will be the foundation of the following upscale steps.
Proxcys offers different services from "scale-up assistance" to "full-outsourced development studies".
Refer to the Services page for more detailed information on the offered Scale-up and development studies.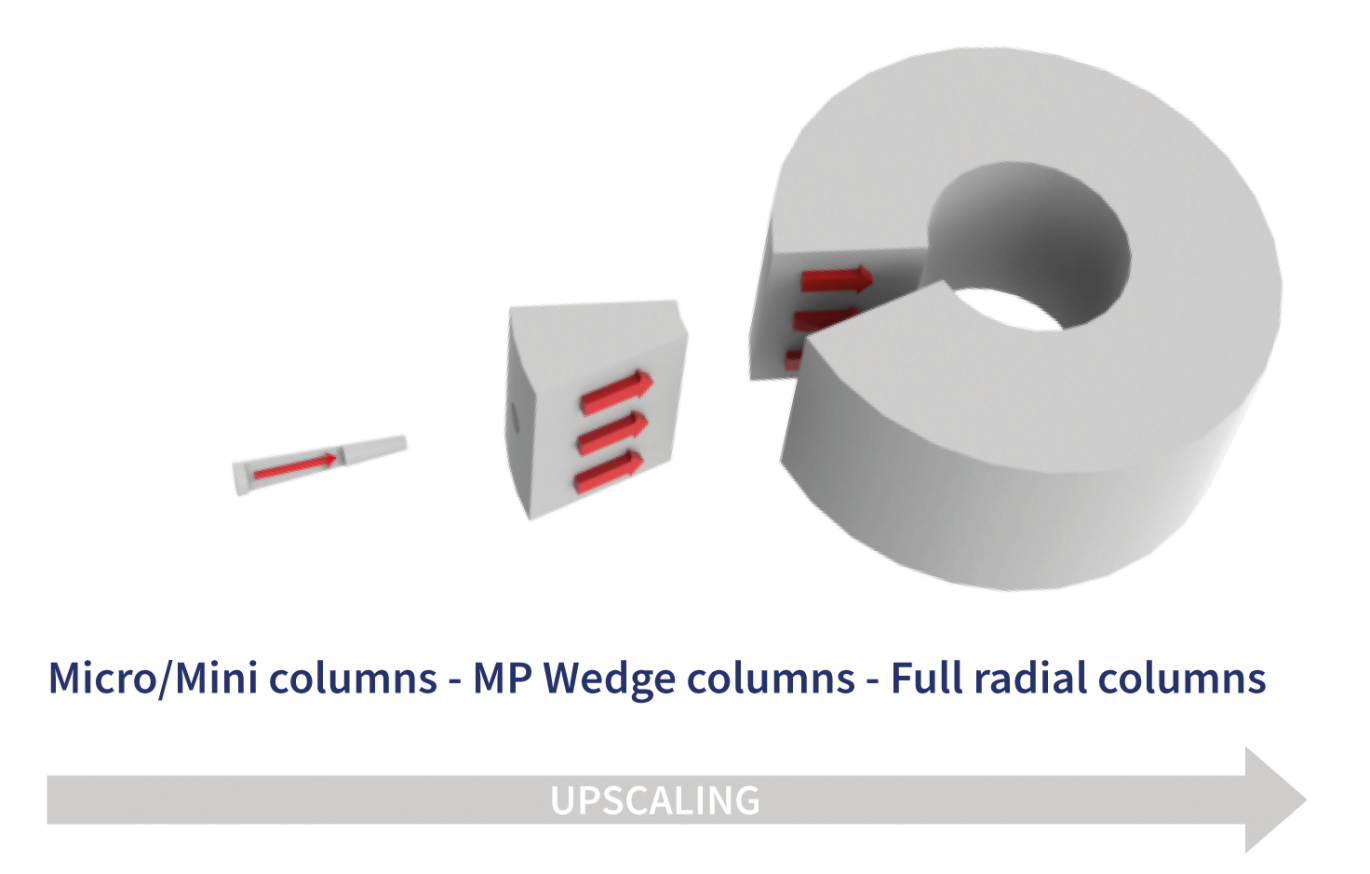 Depending on final process column volume, 'Small scale' Micro RFC columns are typically the first step to explore Radial Flow Chromatography. These tubular columns are designed to mimic larger full radial process columns and are ideal for initial development, or scaling down for virus clearance studies. Micro RFC columns are available with bed heights starting at 3 cm up to 30 cm.
The packing principle of small-scale columns is either the same, or closely comparable to the packing of the larger columns and therefore, results fully compare as well. Pre-packed, pre-qualified columns are available for all sizes.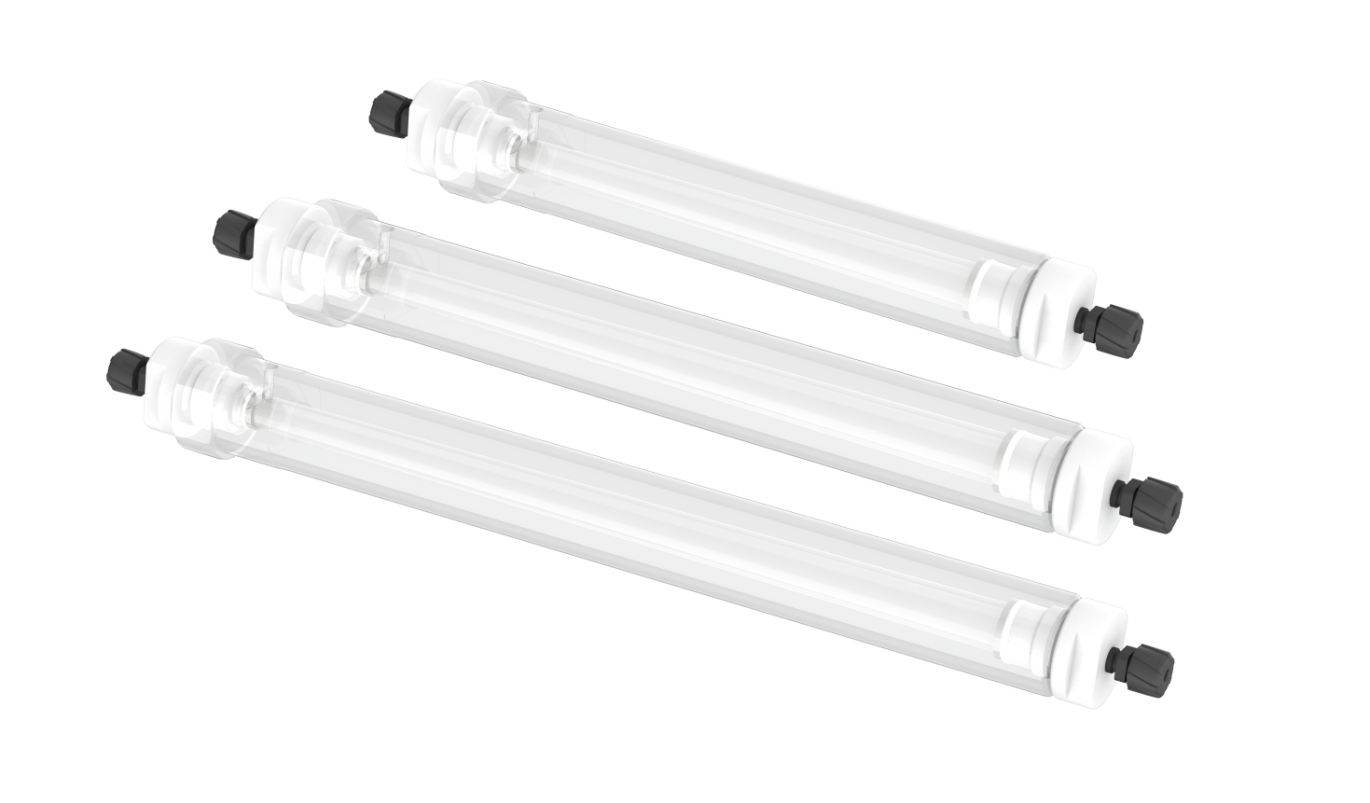 ---
Scale-up example from the field
In 2019 Proxcys completed the world's largest Radial Flow Chromatography column, a 600 L Tripod column, which is now being used in production for Plasma processing. Multiple small-scale feasibility tests were performed before the final 600 L process volume.
On the image on the right, this scale-up path is illustrated, where our client started with a 20 ml Micro column to try out the HP-RFC technology, subsequently built up to a 500 ml and afterwards a 5 L column. The next and final step before the final process volume of 600 L, was a 50 L full radial Tripod column.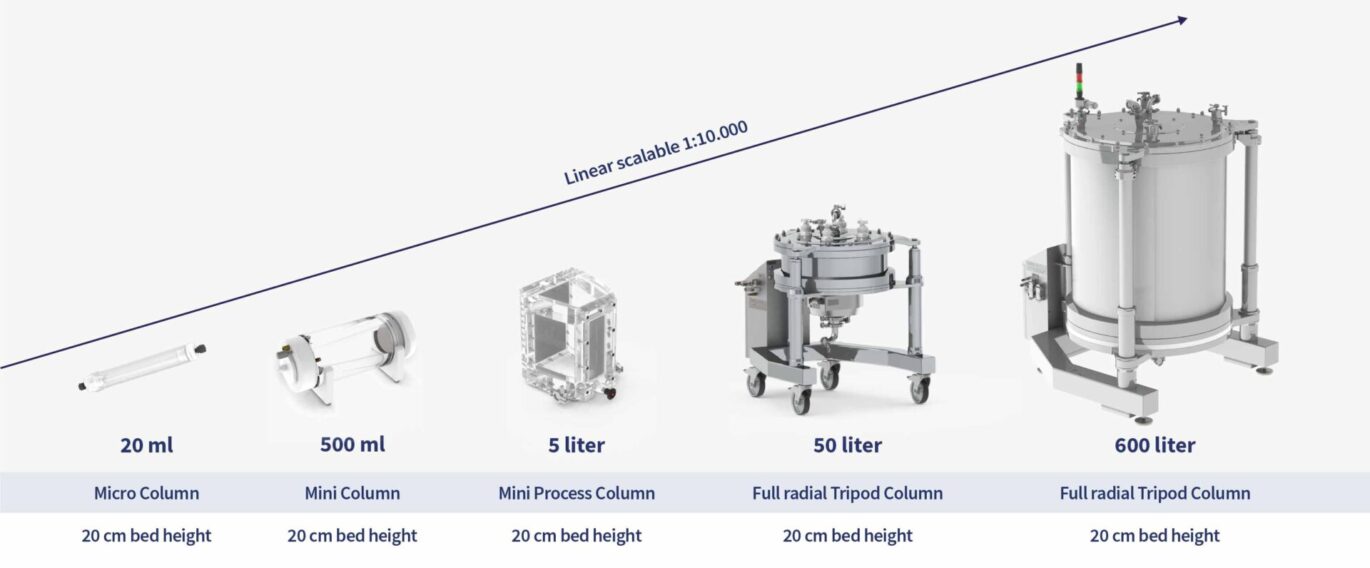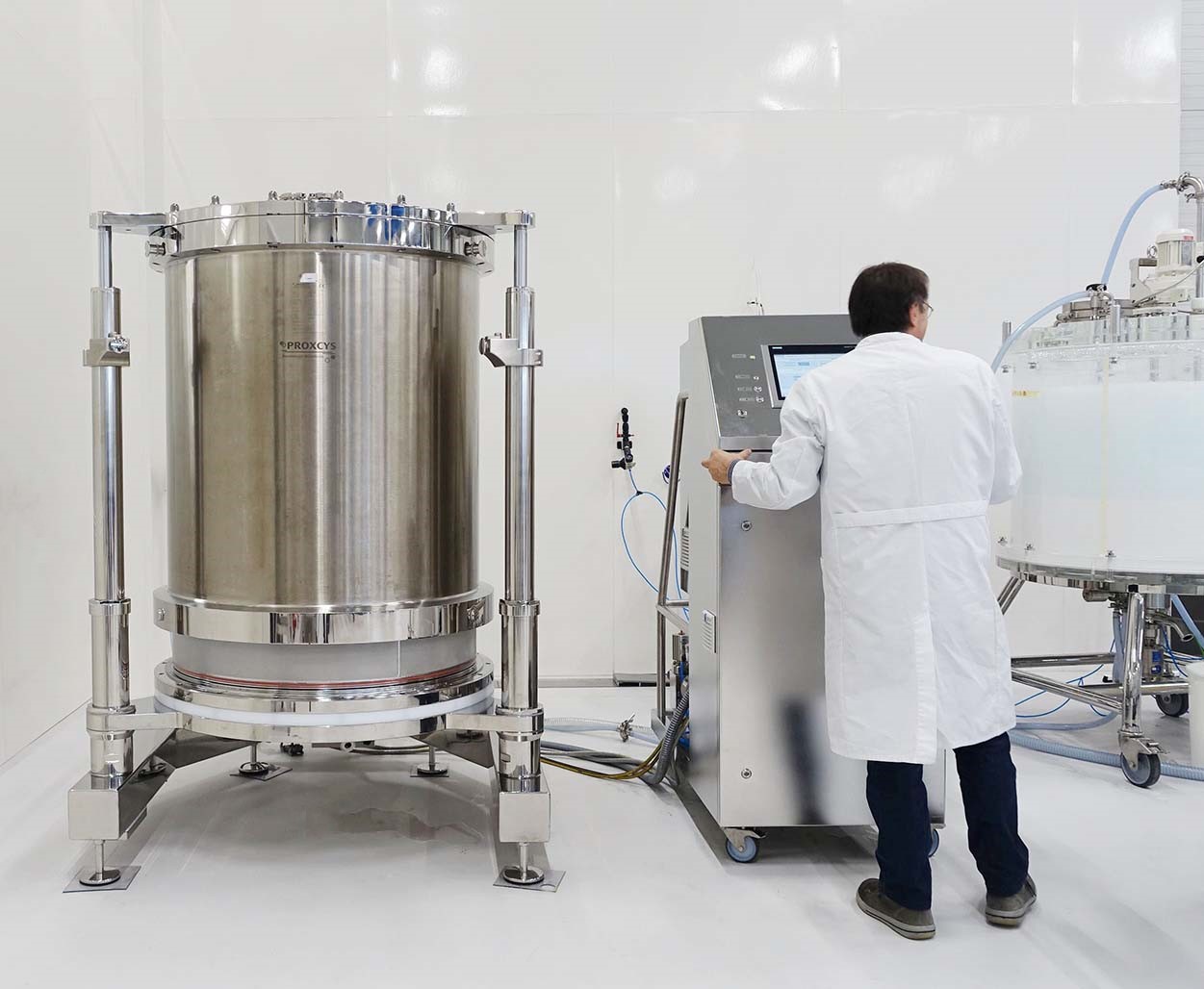 The 600 L Tripod features a Tripod lifting mechanism for Packing port operation, as well as for column maintenance. Thanks to the patented annular Packing port, the packing of any HP-RFC column is scalable, reproducible, effortless and typically takes about 10 to 30 minutes irrespectively the column size.
The Proxcys industrial line columns are state-of-the-art process columns with integrated lifting systems (Tripod). They combine large column volume with ease and safe handling during cleaning and maintenance. With the Tripod frame, different sections of the column can be opened and closed on the spot, without any manual effort, nor a roof mounted hoist. Decreasing downtime and risk, whilst improving safety.