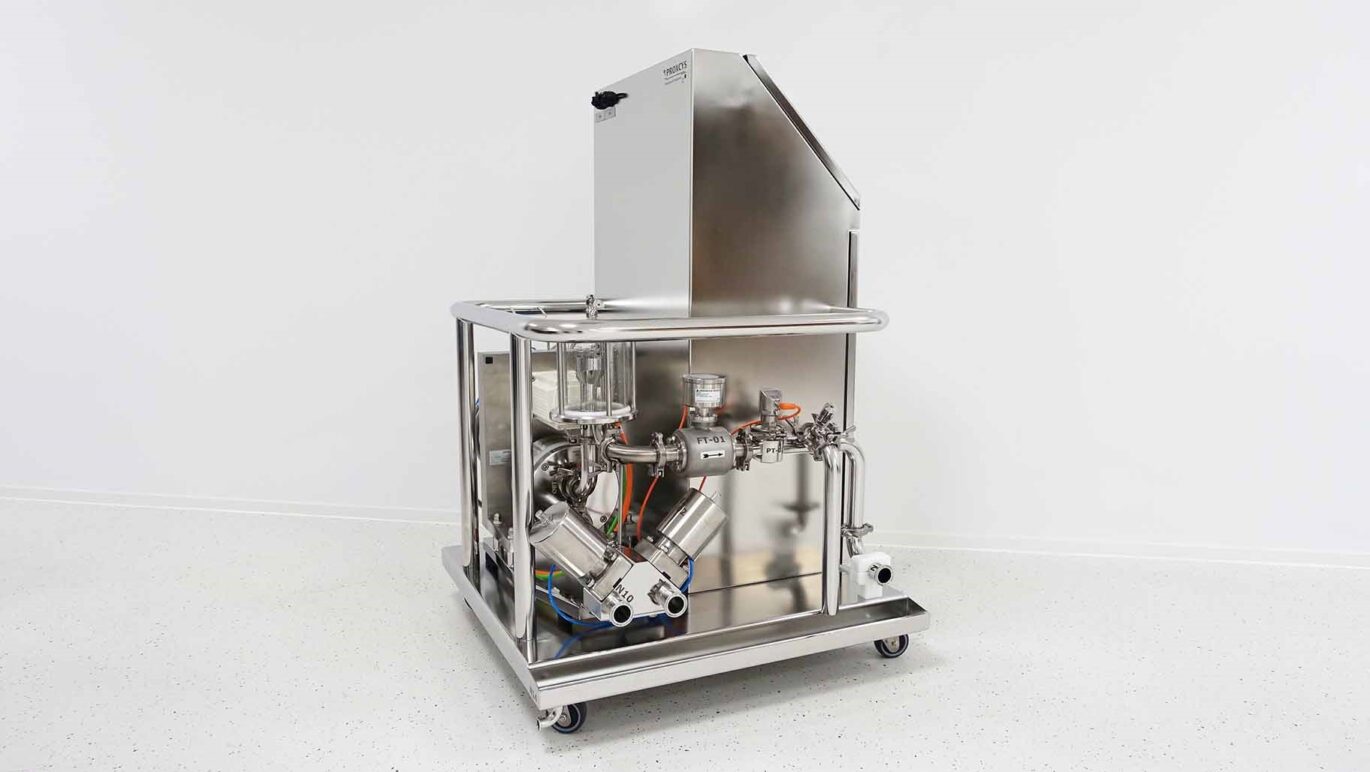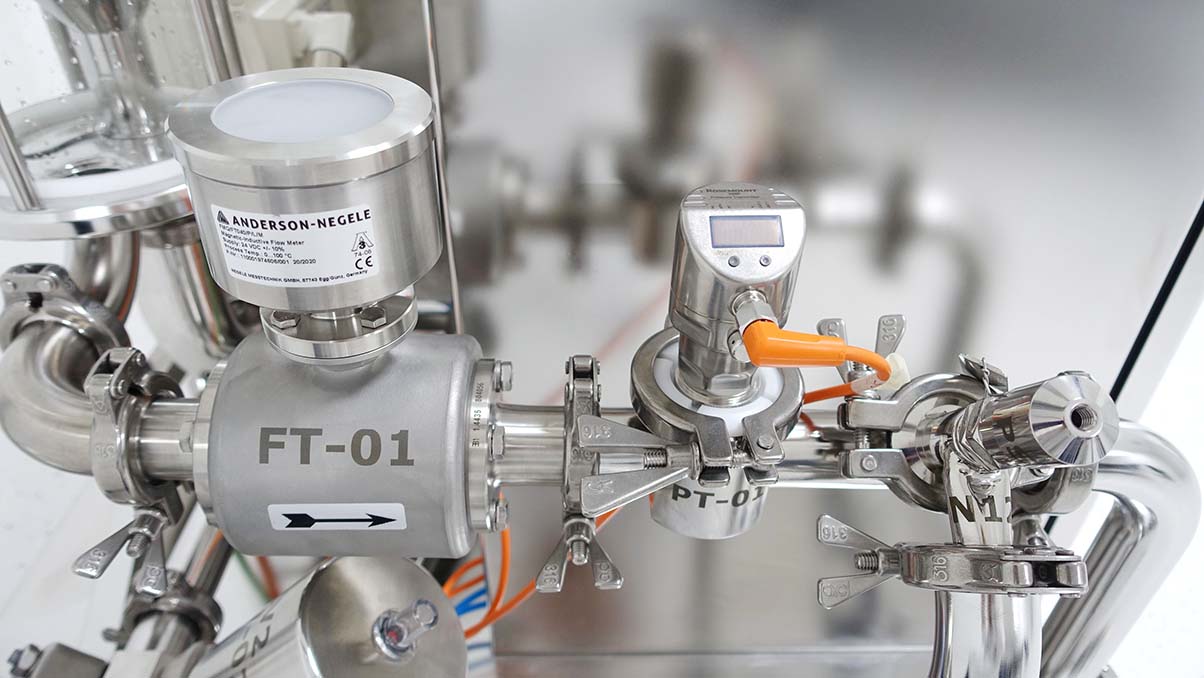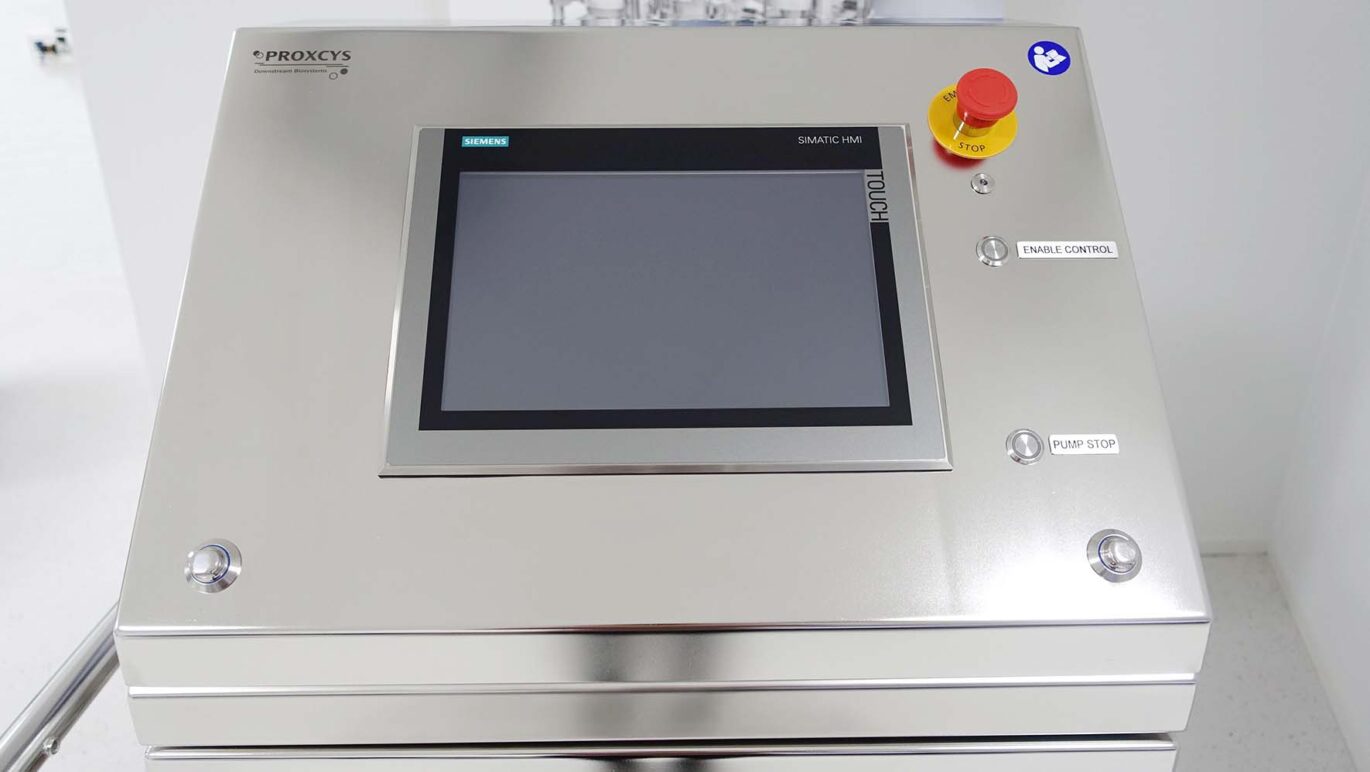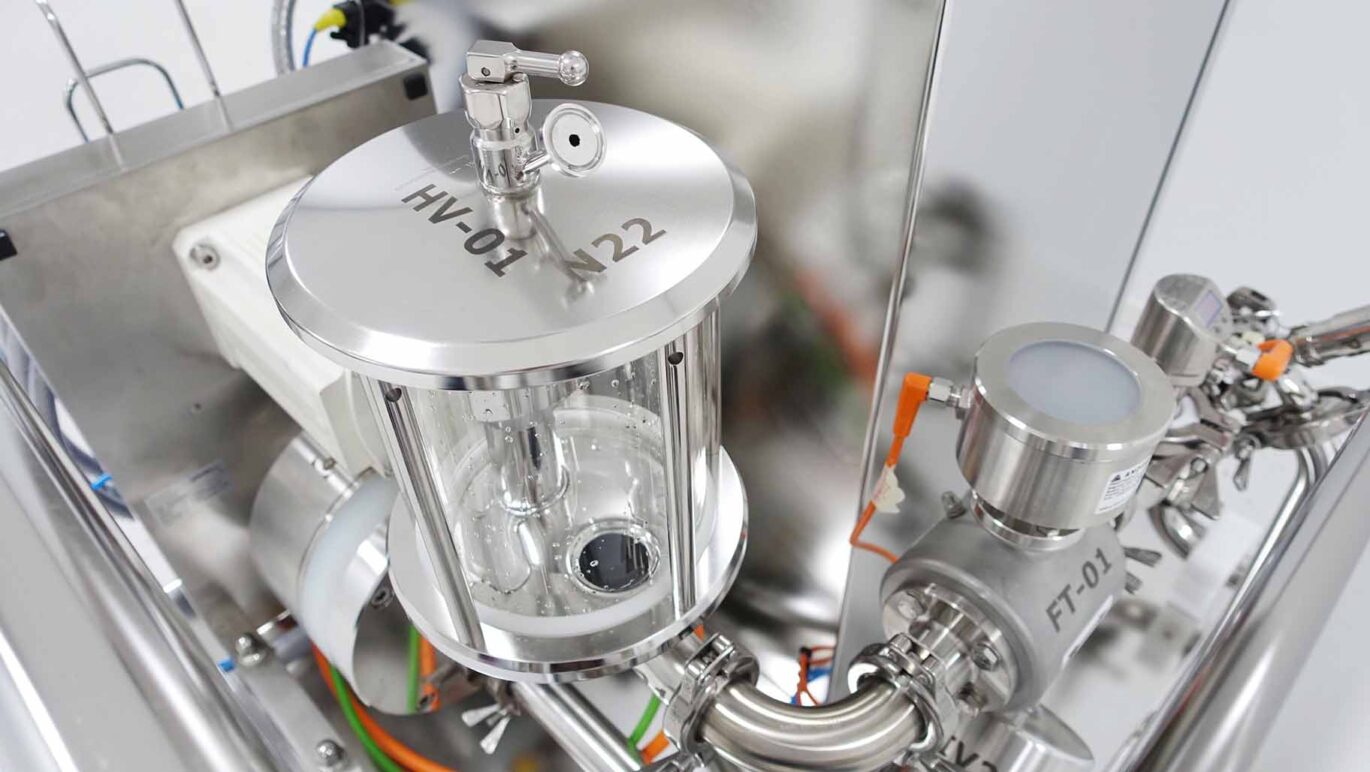 The ES-Pack-Q80 is a versatile, stand-alone pumping system suitable for column packing and multi-purpose pumping needs. The system features a Quattroflow 5050 pump for low pulsation and gentle fluid handling. Operation via touch screen, with dedicated, intuitive Proxcys Companion™ software for flow- and pressure-regulated column packing. Automated regulating of these parameters results in effortless and reproducible column packing performance.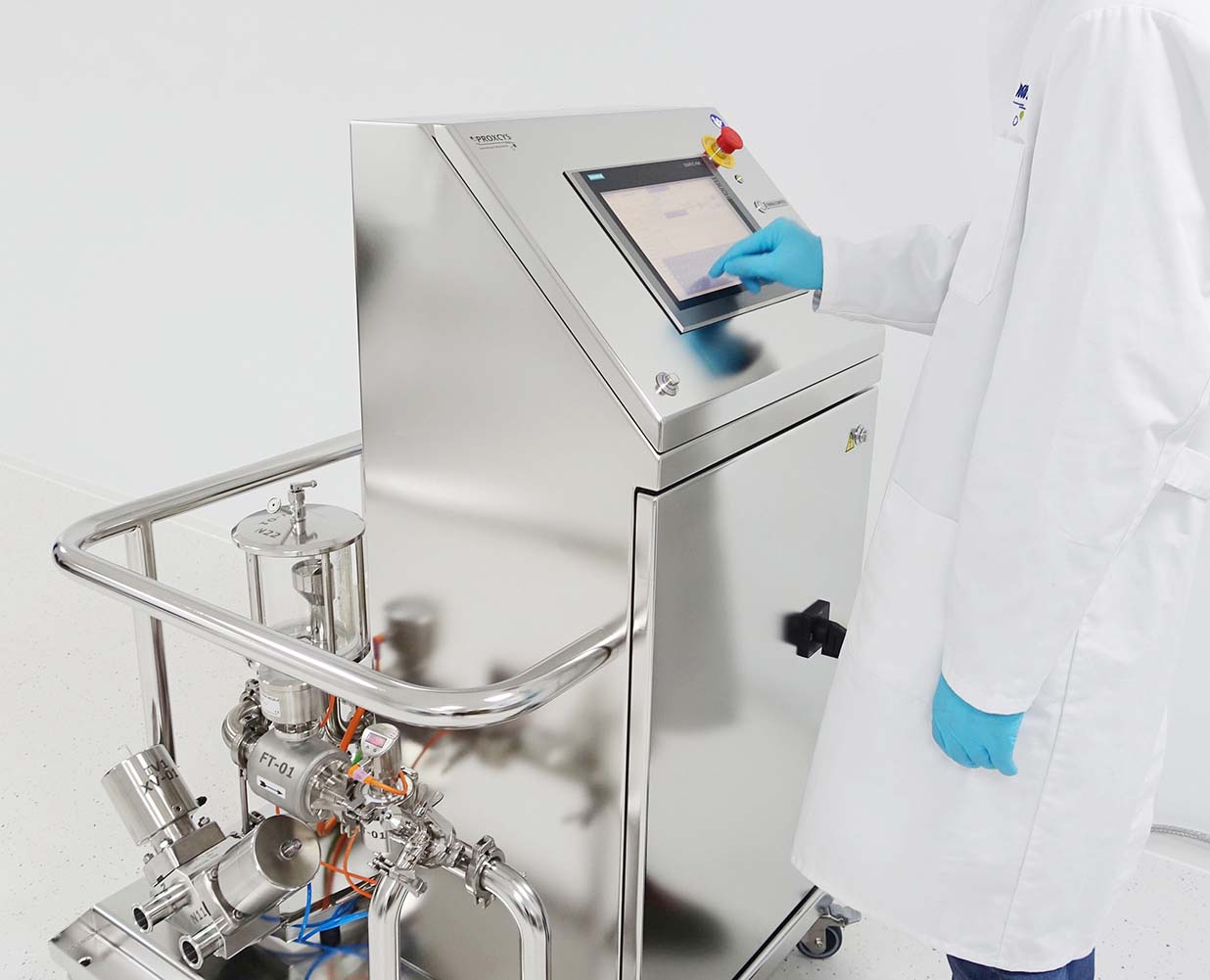 Proxcys Companion™ Software
The latest generation Proxcys Companion™ workstations run on the industry-standard WonderWare InTouch® SCADA platform.
This platform offers extensive data handling- and security possibilities while offering improved user comfort. All data is stored redundantly and remains recoverable when processing the product batches in the isocratic mode via manual or automated controlling, while Data logging is safe, secure and cGMP compliant (21CFR p.11 optional).
The system offers a custom column library to facilitate straight forward recipe programming via the use of CV/min, CV/h, time limit, step wise pressure or flow control. All real-life process data visible on the intuitive graphical system, including 'walk away-function' and detailed alarm viewer. Automated report generation and trend viewer with real time and historical views as well as audit trail with filtering options.
More information about all our software possibilities? Visit our Proxcys Companion Software page.