In pharmaceutical processes air and gasses can have severe impact on the product and feed stream. Bubble traps are therefore used to efficiently remove air and gasses from the process applications. In addition, bubble traps act as a pulsation damper and so ensure a process stable flow. Proxcys bubble trap are self-draining, hygienically designed and come with all required certificates for use in pharmaceutical production environments.
Proxcys bubble traps are designed with a borosilicate or acrylic cylinder with stainless steel construction. Minimum downtime is assured by straightforward (dis)assembly by only five rods with integrated screw thread, only one hexagon key is needed.
The stainless top and bottom are provided with protection rings against glass shattering, prolonging the lifetime of parts and reducing spares.
The top lid can be equipped with aseptic ports for accessories such as rupture discs/mush rooms, manometer, pressure valve or a sprinkler. Material, piping and connections will be selected based upon the user requirement specifications.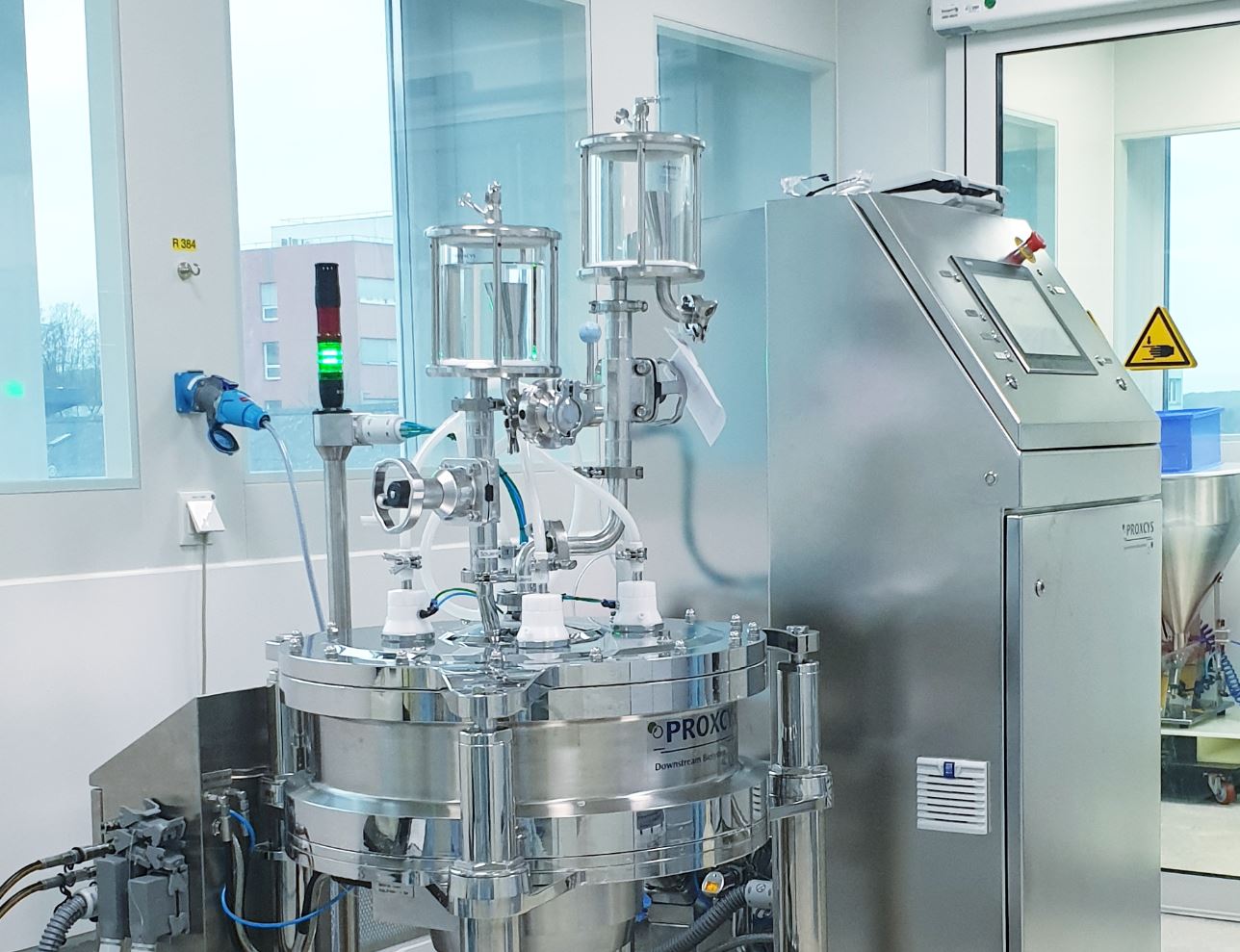 ---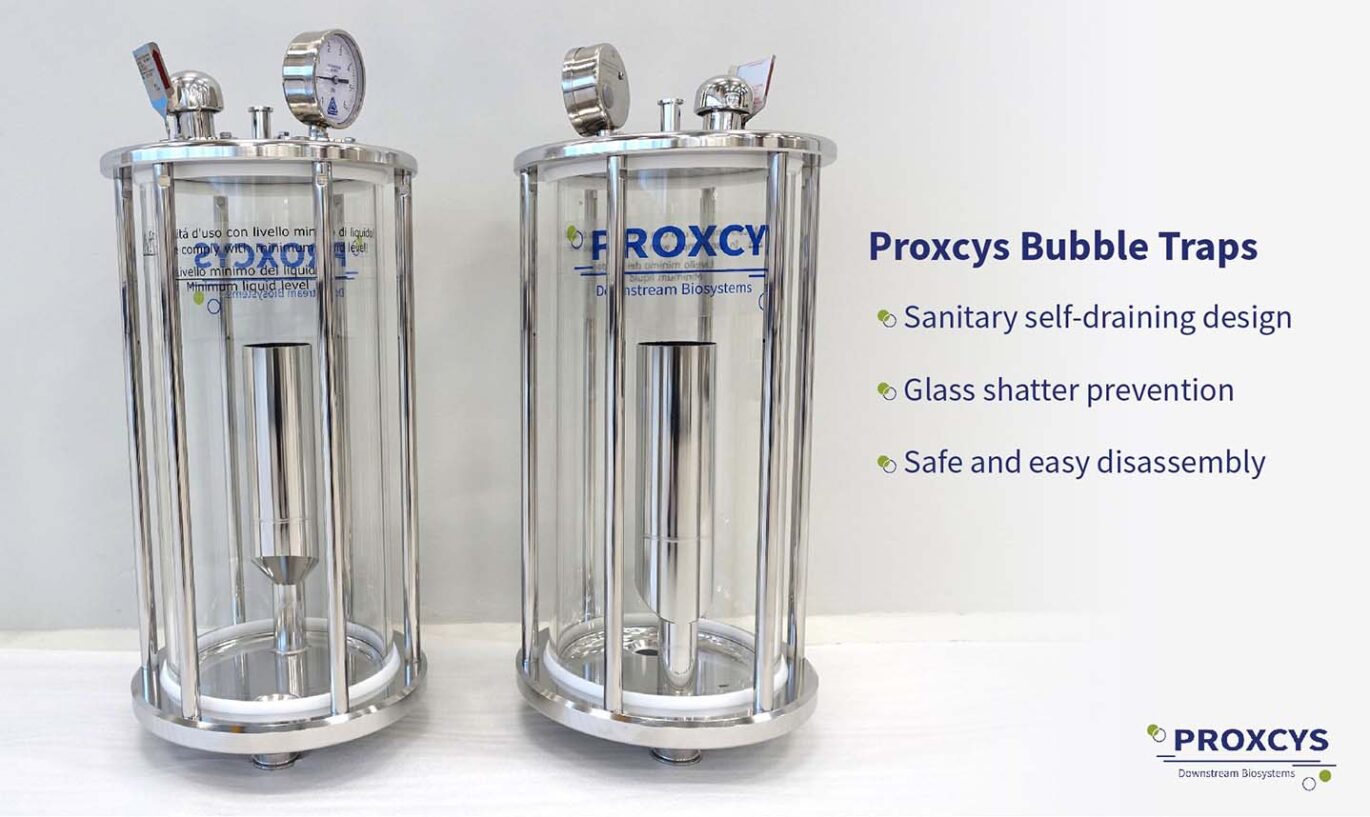 Proxcys' High Performance "True CIP" Bubble Traps feature a head construction that allows automatic cleaning of integrated accessory ports. This feature is especially interesting for Bubble Traps which are hard to reach. Process volume Bubble Traps are commonly equipped with sample- and vent-valves.

Moreover, installing a pressure gauge, a rupture disk, sprinkler and/or an accessory connection are all feasible possibilities for your design. Besides the design possibilities, all materials of manufacturing have corresponding documentation and are suitable for usage in pharmaceutical environments.